Launched in May 2015, Simply Good Food TV is a mobile app created by celebrity TV chef Peter Sidwell. With well over 100,000 subscribers (growing daily), who visit on average 3 x times per week for minimum of 20 minutes, the app features recipe videos from celebrity and up and coming chefs, how-to videos and a plethora of amazing food producers with direct inks back to their websites.
Peter created the app because he was frustrated with the length of time it was taking to commission new content via traditional TV platforms. With the app he can film recipes from studios around the country and upload them within a matter of days.
The success of Simply Good Food TV's 24 hour live cookery programme was phenomenal, racking up an astonishing 293,000 viewers, reaching 2.4million on Social media and trending on Twitter for 13hrs
With Google predicting that 74% of all web traffic will come from view content during 2017, it couldn't be a better time to get involved with this successful app. Simply Good Food TV has a mailing list of over 20k, subscribers, with a weekly response rate of 1500 and 3000 entries per weekly newsletter competition.
Find out more ways to be involved with these PDF Media packs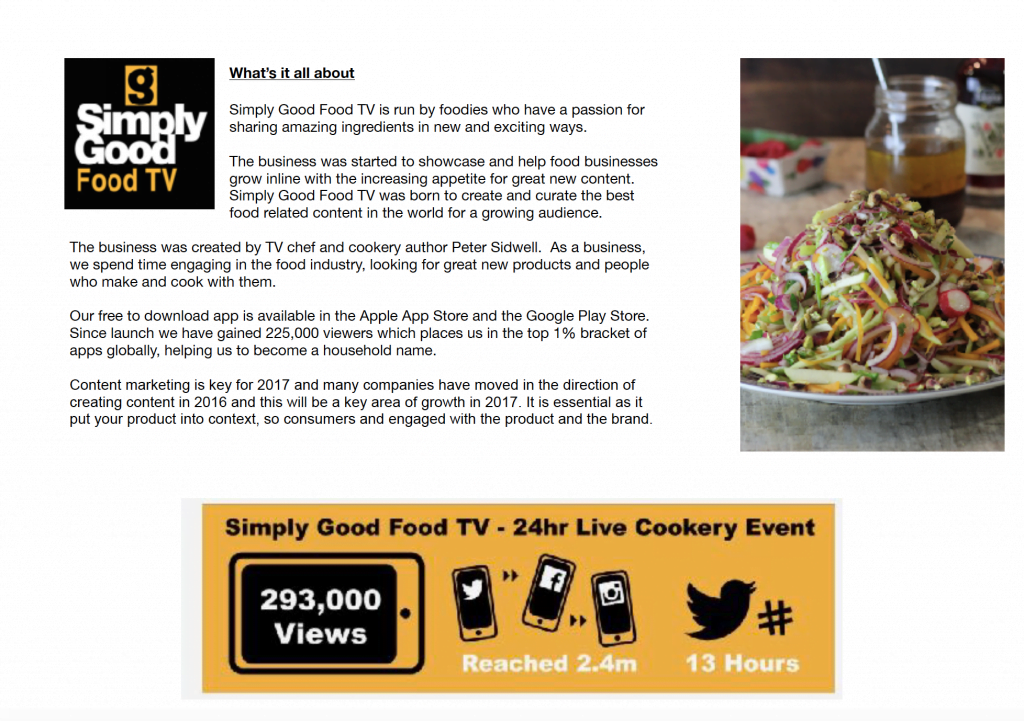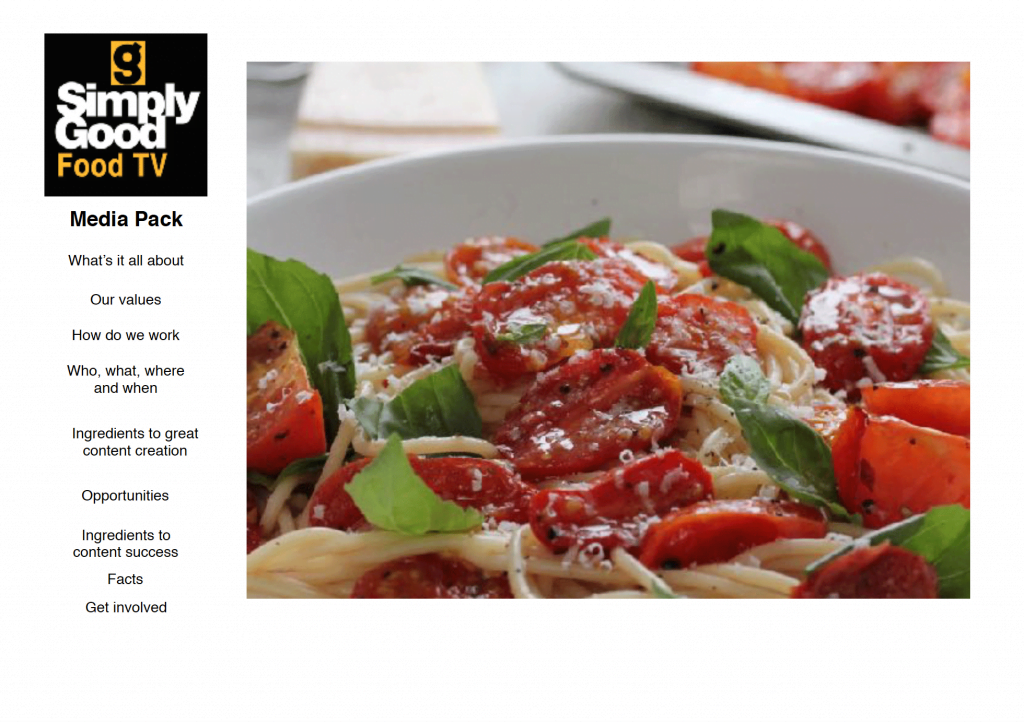 Simply Good Food TV is free to download in both Apple and Android stores. Simply Good Food TV
For more information, please drop us an email at admin@thefoodmarketingexpert.co.uk or call 01480 276555.